Who are we?
Well, briefly said: we are a translation company. This means that we combine outsourcing with in-house management and in-house review of translation projects. Having in-house language and subject matter specialists allows us to maintain control of the quality and provide products of the highest standard to our clients.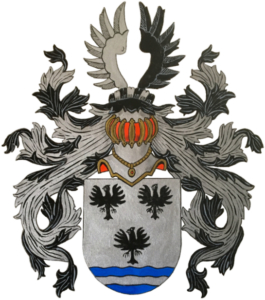 With over 10 years of experience in the translation industry we decided to join forces and expand the range of language services and language combinations through a partnership. The industries we specialize in are Law, Finance, and Medicine.
Our systematic organization and execution of every project and careful assessment of the abilities of all of our independent contractors allows us to assume high volume projects with short deadlines within our main language pairs without compromising on quality. With our 100% Client Satisfaction Guarantee we aim to culminate efficiency and accuracy in our translation management.
The three eagles on the Koert family Coat of Armor represent the three founders of the partnership, and the three Base Foundations of our partnership: Honesty, Transparency, and Professionalism.